Book 1, Genre: Christian Devotional
Title: Am I Okay, God? Devotionals from the Seventh Dimension
"Am I Okay, God? Devotionals from the Seventh Dimension" answers many questions teens and even adults ask dealing with hot topics like self-esteem, dating, bullying, abortion, careers, forgiveness, salvation, and deeper theological issues related to the end times and the Lord's return.
Woven into the devotionals are stories from the "Seventh Dimension YA Christian Fantasy Series" as well as from the author's life that touch on themes that are important to Christianity and what it means to be born again. Each of the 27 devotionals has a QR code and link to videos, music, and/or books for further discussion and enjoyment.
If you purchase "Am I Okay, God" (or one of her other books), Lorilyn will send you a personalized authorgraph.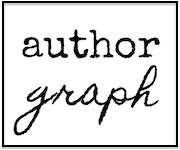 Amazon Reviews for Seventh Dimension Devotionals
"I highly recommend this devotional and also highly recommend the young adult fantasy companion book Seventh Dimension – The Door. Both incredible reads!"  -VIOLET JAMES, Best-Selling author and co-founder of Christian-Kindle-Books.com
"I wish that as a teenager myself, laden with insecurities, someone had given me a book like this, revealing God's love for me. Perhaps I would not have waited until the age of 44 to find faith." -MARTIN ROTH, Best-Selling Aussie Author
"I love this devotional! First, it addresses so many emotional issues that teens struggle with–feeling different, wanting to hide, bullying, etc. Each devotional gives a biblical basis for overcoming the hard stuff, and is written in a warm friendly tone." – R.Grant
"I looked forward each morning to this devotional. The ties to the fictional story added interesting and thought provoking aspects to message of each segment. Also liked the links included in each day. Excellent content for any and all followers of Jesus." – Marlin Frey
Christian fiction writer
, Lorilyn graduated Magna Cum Laude from the University of Alabama in 1991. Her studies included spending two weeks in Israel at the start of the Gulf War and touring England, Australia, New Zealand, and several countries in Europe. She later attended the Institute of Children's Literature and earned her Master of Arts in Creative Writing from Perelandra College.
When Lorilyn was in fifth grade, a teacher accused her of plagiarism in front of her classmates. Little did Lorilyn know the humiliation of that would later lead to a career in writing. When not writing, Lorilyn provides closed captioning for television. Lorilyn says, "When I start to doubt that anyone is reading my books, I remind myself of the millions of people who have read my captions, even all of my mistakes. The best thing about creative writing is you can make your words perfect. With captioning, it's live and you only get one chance to get it right."
Lorilyn has two daughters whom she adopted from Nepal and Vietnam as a single mother. She homeschooled both of them, the older one through high school, and believes that the hope of the United States may rest on the conservative values homeschooling families instill in their offspring.
Book 2, Genre: YA Psychological Mystery Thriller

Title: Dead Dreams, Book 1
Eighteen-year-old Brie O'Mara has so much going for her: a loving family in the sidelines, an heiress for a roommate, and dreams that might just come true. Big dreams–of going to acting school, finishing college and making a name for herself.
She is about to be the envy of everyone she knew. What more could she hope for? Except her dreams are about to lead her down the road to nightmares. Nightmares that could turn into a deadly reality.
If you purchase "Dead Dreams" (or one of her other books), Emma will send you a personalized authorgraph.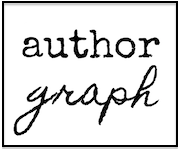 Amazon Reviews for Dead Dreams
"This is a great book, and I can't wait for the next in the series. The characters are developed well, the dialogue is believable and the descriptive passages just right- not too long and with just the right amount of information. All in all, very well written, and a real page-turner. And although the characters are young adults this is worthy of inclusion in the general mystery section to ensure the wider readership it so richly deserves." – Alan Anderson-Coe
"I really enjoyed this book and the way the story developed. I love mystery novels and this one fits directly into my genre.This book keeps you at the edge of your seat fueling you with every page you read. The story surrounds two girls Brie O'Mara the typical teenager venturing to adulthood and making her way into independence and Sara the rich heiress." – Real Deal
"The first book in an engaging series for young adults, Dead Dreams Book 1 is a powerful psychological thriller. The main character is Brie. She is a young woman starting out on her own, seemingly in search of something more for her life, and making one wrong decision after another. Each character, from Sarah the mysterious roommate to the prophetic dreaming pastor is well thought out." – TCB Reads
"Well written and fast paced the book will keep you entertained till the very last page." – Lynelle
Award Winning author Emma Right is a happy wife and Christian homeschool mother of five living in the Pacific West Coast of the USA. Besides running a busy home, and looking after their five pets, which includes two cats, two bunnies and a Long-haired dachshund, she also writes stories for her children. When she doesn't have her nose in a book, she is telling her kids to get theirs in one.
Right worked as a copywriter for two major advertising agencies and won several awards, including the prestigious Clio Award for her ads, before she settled down to have children.
Visit Emma Right at her home site and blog for tips and ideas about books, homeschooling, bible devotions, and author helps of various sorts: www.emmaright.com and follow her on facebook emma.right.author and "like" her fan page at http://www.facebook.com/keeperofreign
Book 3, Genre: Christian Non-Fiction

Title: God Called – He Needs Your Decision!
If you are a Christ follower the book, God Called, was written specifically for you. No matter where you are in your Christian walk, I had you in mind the entire time. You and I are so much alike. We have accepted Jesus into our heart and been ushered into the Kingdom of God and eternal life. That was the best decision of our life, and nothing will ever top it. But it is only the first decision that God ALLOWS us to make.
How we run the race set before us is still a matter of our choices. The fruit that we produce still require us to plow, plant, and nurture, so Jesus can harvest. So the Lord needs laborers to do that work. He is calling out "Who will go for us?"  Only a precious few answer, "Send me." Those are His true disciples.
Oswald Chambers in My Utmost for His Highest says on April 24: "Our work is not to save souls, but to disciple them.  Salvation and sanctification are the work of God's sovereign grace, and our woe as His disciples is to disciple others' lives until they are totally yielded to God.  One life totally devoted to God is of more value to Him than one hundred lives which have been simply awakened by His Spirit." 
God Called is one layman's humble effort to lay out one possible path to surrender and holiness. The path suggested creates one decision after another to either trust God and obey Jesus or continue to rely on the world and our own resources. The intermittent steps seem so steep at times that we work harder at finding excuses not to proceed than the work required to take the next step.
Don't expect anything new or shocking in this little work. But if you truly desire a life open to hearing God's call to service, the process, or at least one possible process for getting there, is contained in this short, easy read.
Amazon Reviews for God Called
"If a baby were born and failed to thrive, the family would rightly consider it a great tragedy. When a Christian is born and fails to thrive, however, many people don't notice. God Called—He Needs Your Decision! by Randy Kirk is an invitation to Christians to thrive. It is a spiritual counterattack to the widespread misconception that "being" a Christian is a passive state. Randy invites Christians to "do" Christianity." – 
Katherine Harms, Editor
"Even as a Pastor sometimes we can lose focus on what it really is to be a true disciple of Christ. I would recommend it to any Pastor or leader of a church Great Stuff!" – Robert Hill – Administrative Pastor Core Church Los Angeles
"I started attending church again after reading God Called". – J.S.
"Just reading the first few pages, God spoke a quick word to me, setting me free from years of bondage to what people will think of me if I follow Jesus full out. Using Randy's simple steps of faith, this is a must-read for your next step in growing in grace." – Cheryl Colwell  author  The Secrets of Montebellis and The Proof
When I was a young teen, I was fascinated by Thomas Jefferson and Sir Thomas More. Both were men for all seasons. I decided then that I wanted to be like them. By that age I had already sold custom greeting cards, newspapers, worked at a music retail store, and worked as baby sitter, lawn mower, snow shoveler, dishwasher, and more.
While my inventions, books, music career, and business adventures pale in comparison to these men, I did manage to become competent in a wide variety of pursuits.
UCLA BA Psychology
UCLA JD Law
Owned or partnered in 33 small business ventures
As of April 2014, published 9 books
5 bicycle retail books
2 general business books
1 teen purity book
1 Christian discipleship book
Throughout this eclectic life there is a common thread. Everything is done with the same goal: being a part of helping people and products develop and blossom. Currently, I own a marketing consulting company. Our role is being the part-time VP of marketing for each of our clients. Our clients are too small to afford a marketing department, so we help these small companies get bigger.
The book being launched in April 2014 is by the book and product that most expresses my heart and desire to help others. The book attempts to lay out one possible pathway to full surrender for Christians from a layman's perspective. I certainly make no claim to special insight, but just hope that I have provided an approach to Christian discipline that will help some readers to make kingdom changing decisions. God Called – He Needs Your Decision will be available in Kindle, print, and audio.
Book 4, Genre: Christian Non-Fiction

Title: He Who Has An Ear
More than two thousand years ago the Apostle John had a vision he received from the Lord. He was told to write seven letters to the churches of Asia Minor. Out of the seven churches only two received commendation from the Lord. The rest were letters of warning. Compromise and disobedience, combined with a lack of knowledge of the Word of God, has placed the 21st century church in a precarious situation. The letters to the seven churches are a message for this generation during the last days. He who has an ear will know what to do and act accordingly.
If you purchase "He Who Has An Ear" (or one of her other books), Laura will send you a personalized authorgraph.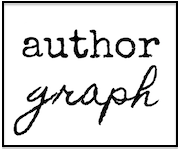 Amazon Reviews for He Who Has An Ear
"This is a must-read if you are concerned about becoming too complacent within your Christian faith. This book exposes various teachings prevalent today, causing the reader to look deep within themselves and examine their own heart. 5 STARS!" – Darin Godby, Reader's Favorite Book Reviews
"If you are looking for a good biblical account of what the book of Revelation has to say, as well as other passages in the bible, then this book is for you. If you want to believe in fairy tales, then don't bother reading He Who has an Ear. With that said, I hope you take the time to read this book and study the book of Revelation. I plan to go back and take a deeper look into both." – Cindi
"This is a book I would highly recommend to any whom have struggled their way through Revelation. It is well written, backed up by Scripture and will open your eyes, no matter where you are in your walk." – Shan
"Overall, this book is an encouragement to get back to the basics, dig into the Word of God, and fall in love a new with the Savior." – JoJo's Corner "Happy Reading"
Laura J. Davis is a former singer/songwriter who took to writing full-time after emergency surgery caused the loss of her singing voice. Her singing career had lasted for 30 years. Her first book, "Come to Me," won a Reader's Favorite Award. In 2013, her bible study "Learning from the Master, Living a Surrendered Life," was featured in Book Fun Magazine as the non-fiction book of the month first place winner.
She has had stories featured in Chicken Soup for the Soul Married Life and Chicken Soup for the Soul the Dating Game. Her latest book, "He Who Has an Ear," is a look at who the seven churches of Revelation are today. Laura is currently featured in the Author's Network book, "50 Great Authors You Should be Reading."
When Laura is not writing she is teaching bible studies and reviewing books. She can be contacted through her website at www.laurajdavis.com